The Cooters 20th Anniversary T-shirt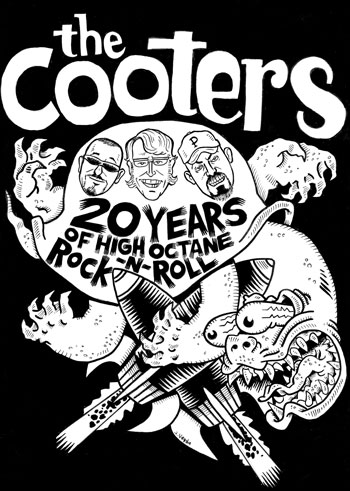 In stock now: The Cooters very cool 20th Anniversary T-shirt designed by comic book artist Jamie Vayda! This is a one-sided black T-shirt with Jamie's killer illustration and logo he drew for The Cooters 20th Anniversary show on November 21, 2014.
We have Small, Medium, Large, X-Large, and XX-Large.
Each shirt is $10.00 plus $5 shipping with tracking in the USA.
---
The Cooters "Battle Flag"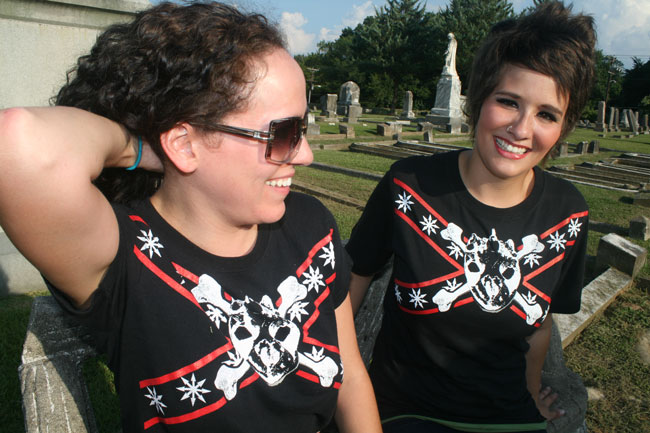 The Cooters "Battle Flag" design was created by Newt Cooter Rayburn and it is an oversized three color print, 16″ wide x 11″ tall on the front of a high quality black 100% cotton Tshirt. The backside features The Cooters classic "Chaos Arrow" design in red… that's four oversized prints total on each shirt! We have Small, Medium, Large, or X-Large Short Sleeve Tshirts, or choose the Long Sleeve Tshirt in Large or X-large. These shirts are super cool and stylish! This shirt does not have any words on it. It is all art.
Buy the Short Sleeve Tshirt here for $15.00 plus $5.00 shipping & tracking in the USA,
or choose the Long Sleeve Tshirt for $25.00 plus $5.00 shipping & tracking in the USA: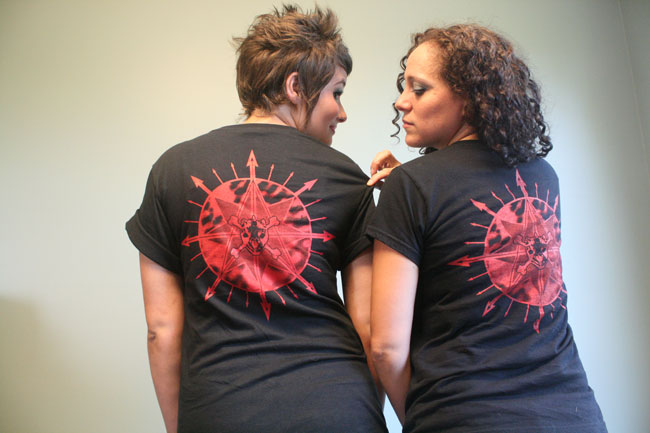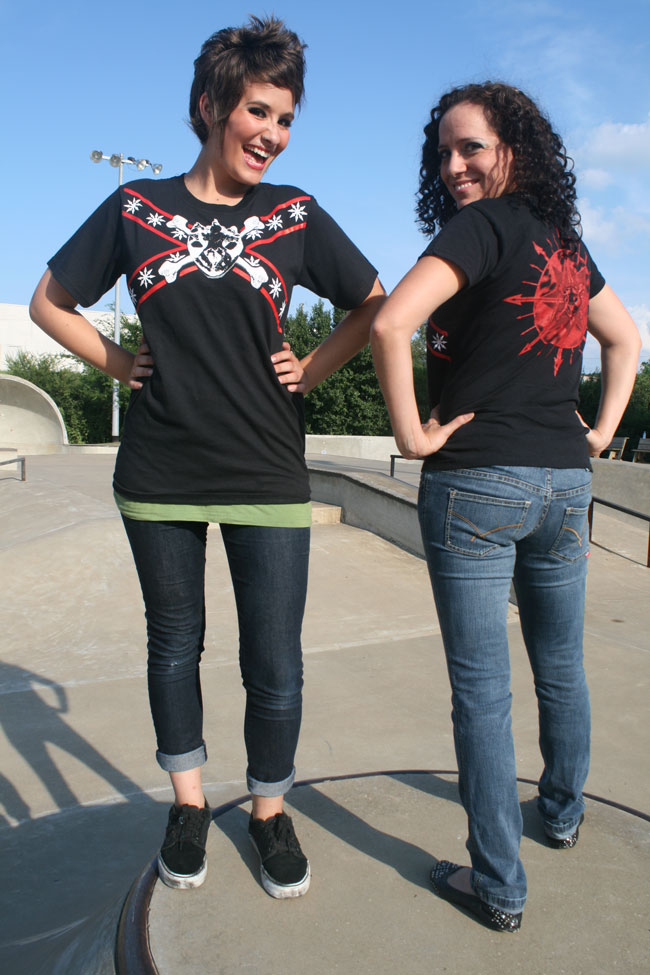 ---
online gambling